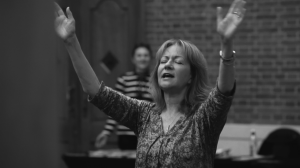 Britain Arise is a team of praying believers with the passion to labour for the due UK Revival. We are called to prophetically align Great Britain to her divine mandate in God's Vision. Consequently, we stand as a voice with a prophetic mandate to declare the sovereign move of God across this nation, through the Baptism of the Spirit.
The outpouring, which is expected to cause the sovereign move of God throughout the UK, will subsequently bring restoration and a true Christian practice back to Great Britain.  Great Britain will rise again with the world's dominant power, however, not without God.
This revival is destined to bring in the supernatural move of God to this nation securing: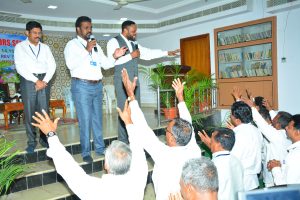 Healing for the many that are sick across the country.   
Empowerment for potential leaders.
Restoration for the vulnerable and the helpless.
Salvation for the lost.
About the Britain Arise Founder Pastor Sam Adetona
Sam Adetona is the senior pastor of Harvest Mission Outreach based in Brixton, London. Born in Nigeria and called into fulltime ministry shortly after God healed him from a chronic speech impediment, Pastor Sam is a passionate missionary who has traveled throughout the world praying for the healing of the sick and imparting the revival spirit, which first started during an unforgettable trip to Liberia (2007).
Whilst establishing his church, Pastor Sam completed his MBA Program in Creative Leadership and Management (2014) and now has focused his ministry to seeing revival come to the United Kingdom after receiving a prophetic word about God's end plans for England (which included a clear vision of Britain leaving the EU, a prophetic word given to him in 2009).
In 2016, Pastor Sam launched 'Britain Arise for Revival', a bi-monthly event held in the centre of London where people gather to hear prophetic words and receive prayer for both their spiritual and physical needs.
An author of two books, The Secret of Healing and Overcoming the Angry World, Pastor Sam now lives in London with his wife of 32 years and 4 children.