When we look around us, everything looks good, yet there are failings. The system appeared customized and well structured, nevertheless, they are undependable. Even though many agencies are available for rescue, still there is a gab that leaves the vulnerable destitute all across our communities.
The

Brexit

War
The

Trade

War
The

Nuclear

War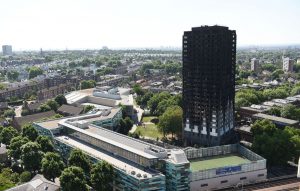 The Grenfell Tower Fire, Wed. June 14, 2017. Over 70 People died. and about 70 were injured. 
THE MANCHESTER BOMBING
On 22 May 2017, a shrapnel-laden homemade bomb was detonated as people were leaving Manchester Arena following a concert by the American singer Ariana Grande. Twenty-three people were killed, including the attacker, and over 500 were injured.
Do these help us to realize that something is missing?
Between 2000 and 2017, 126 people have been killed in the UK in terrorist attacks, according to figures from the Global Terrorism Database.